Thanks to our clients* for their trust and loyalty
*non exhaustive list
A few case studies:
Roll-back Malaria Ambulance in Nigeria  Mobile clinic in Burkina Faso
Mobile clinic in Burkina Faso
The fight against Malaria
In order to anticipate, diagnose and treat malaria on behalf of our clients who have employees travelling through a malaria-prone area, we offer various methods of protection and diagnosis:
Prior to departure: We offer online familiarisation with the risks of malaria and the attitudes to adopt if the initial symptoms appear.
At the site: Impregnated mosquito nets, repellents and insecticides, awareness on the part of individuals and their families. The QBC Paralens malaria diagnosis system, in combination with a microscope, is highly valued by the medical community and ensures rapid and reliable on-site diagnosis.
On return to his native country, an individual who has not been immunised will be more vulnerable to a malaria crisis (the incubation period ranges from 7 days to 3 months, depending on the species of mosquito).
It is important that a rapid malaria diagnosis should be carried out, within 2 hours of the appearance of the initial symptoms, at a suitable medical facility. The absence of a nearby clinic or hospital could prove to be critical.
In such a case, our personal rapid diagnosis and curative kit for malaria is essential, with the result available in just 20 minutes. It should be supplied to the traveller by his employer prior to departure.
In the event that the symptoms persist and the result is negative, the patient can repeat his test twice and then call the 24/7 malaria medical hotline.
Our client in Angola said:
"Thanks a mil for this, we are indebted to you,  I appreciate your assistance in this regard, you're a star /.."
Zaira, April 2015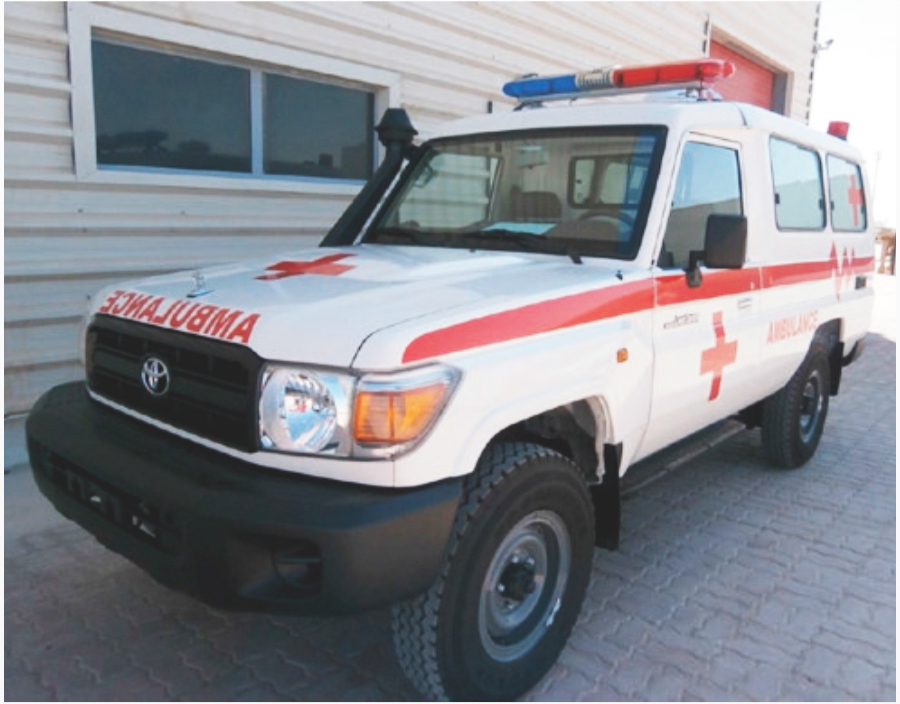 The Toyota Lancruiser ambulance is appreciated by our clients operating in remote workplaces in Africa
4×4 or 4×2 Ambulances
We have chosen Toyota ambulances, all of them equipped for their African destination. This is partly due to their robust construction, although that is not the only reason…
Each of our ambulances is supplied with all the medical equipment required for transferring a patient under the conditions defined by the client.
These ambulances were designed by our medical teams and the medical space has been fitted out in such a way as to deal with any kind of trauma with the minimum delay.
We supply our ambulances ready for use throughout Africa.
Our client in Nigeria noted: "We appreciate your efficient management of this." Mark, 2015
Mobile Clinic
We have designed a variety of mobile and robust modular structures in order to respond, with the minimum of delay, to the security requirements of new projects in isolated areas.
Designed by our medical teams, they are manufactured in France and delivered complete with all the equipment required for the smooth progress of on-site operations.
On sale and for hire throughout the world
Our client in Burkina Faso reported : "your medical expertise together with a door to door service were really appreciated : the mobile clinic delivered to us within a shortest time suits our needs and budget constraints ." Mamadou G. , nov. 2014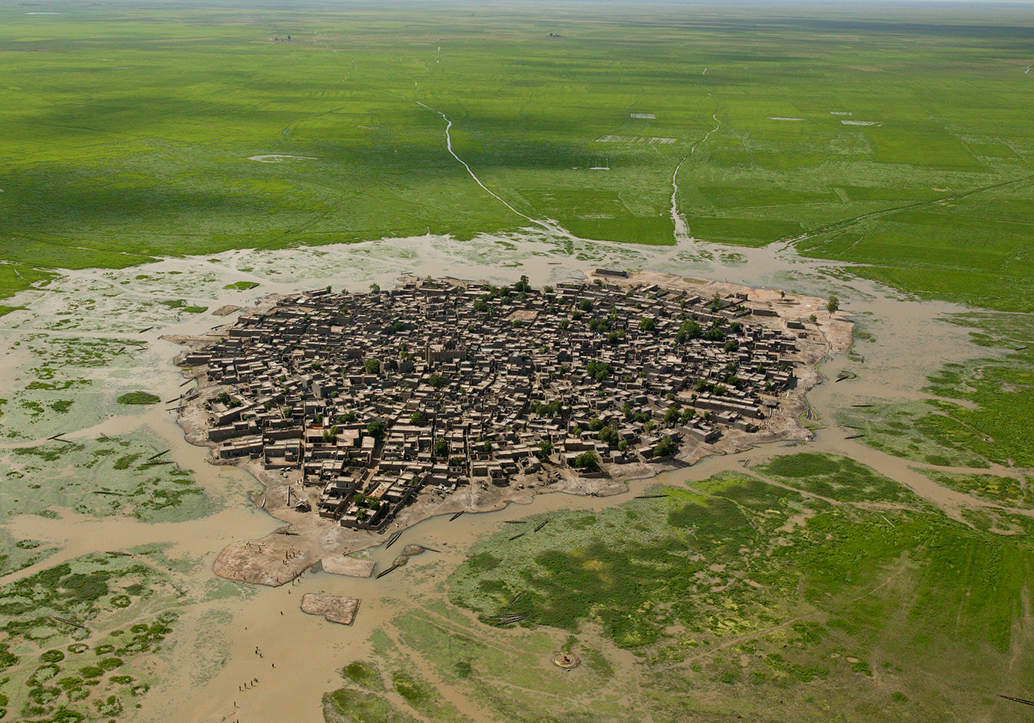 Our mobile clinics are also used to help and assist the local communities